Now, just about everyone has an elderly person they care about at some point in their life, whether that be a parent, grand-parent or a friend. Unfortunately, sometimes all of the technology is not clear to them, and that is understandable! I mean at the end of the day we grew up with it! I am certain that there are far more things that we don't know about….
Well anyway, my two grandmas on each side of the family have recently been getting to grips with these new pieces of technology, and it made me curious about what tech actually suits them – and allows them to do what they WANT to do. I considered a number of problems that elderly people face with technology, and tried to think about how best to ease them into the modern wonders of the 21st Century! The problems that they face include:
Too many buttons
Not being able to talk to friends and family easily
Being unable to hear things clearly
As a result of these issues, these are the best pieces of technology (at least I believe – and comment if you disagree!) for the elderly:
You are probably thinking the same as me right now… Why on earth are AirPods on this list?! Let me explain. Recently, I was shocked when I found out how expensive traditional hearing aids are (between $1000 and $6000!). This was crazy, I thought to myself. Although, on Apple's new AirPods and the old models too (Apple AirPods 1st Generation – $139), they also have the same function that I am about to describe. This amazing feature is known as Live Listen, which utilises your iPhone microphone.
Effectively what this does it it pipes the audio from the microphone of your iPhone directly into your ears through the AirPods – which effectively amplifies the sound that the person hears. This feature will then be available in the control centre and is extremely easy to switch on and off.
If you wish to know how to use Live Listen – see here.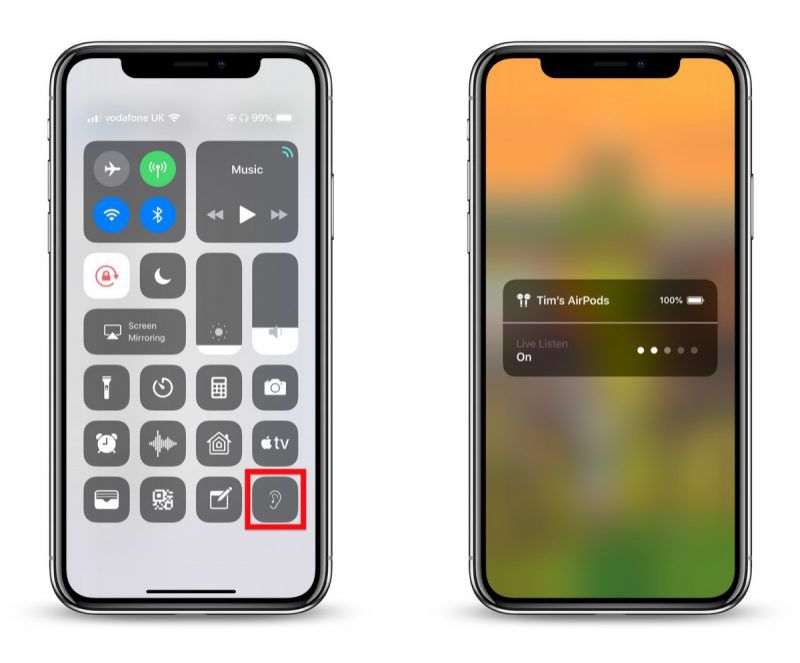 I was actually surprised how cheaply you can pick up an iPad now! Obviously this is the cheapest model currently brand new, but still for $279 you can walk away with a beautiful piece of kit for an elderly person. Now let me explain why. An elderly person doesn't need a tiny screen or something with lots of stuff to press – SIMPLICITY is key, and Apple bangs the nail on the head.
The iPad can be setup with only the bare essentials and everything else is deleted. So I would recommend getting your grandparent on Facebook and Facebook Messenger (if they are not already on it), and making sure that they have an Apple account with FaceTime set up (this will require an email). Tailor the other apps you download, to that person too. Show them how everything works.
Lastly, you NEED to setup touch ID (or FaceID if you buy the model below), as this is much easier than having to type in a code – trust me. That way they can just place their thumb on the sensor and the iPad will magically open. Setting up an iPad this way allows them to get photos from Facebook and just give them something to scroll through when they get bored (or Instagram – whatever their family is on). The setup of both FaceTime and Facebook Messenger is also essential, because it enables them to talk to people with AND without an iPhone (as FaceTime is only on Apple devices).
However if you want a bigger screen – such as if the elderly person has poorer eye-sight – then I would check this model out (all be it quite a bit more expensive!). Although, the screen is stunning and this uses FaceID, which makes logging into the device significantly easier.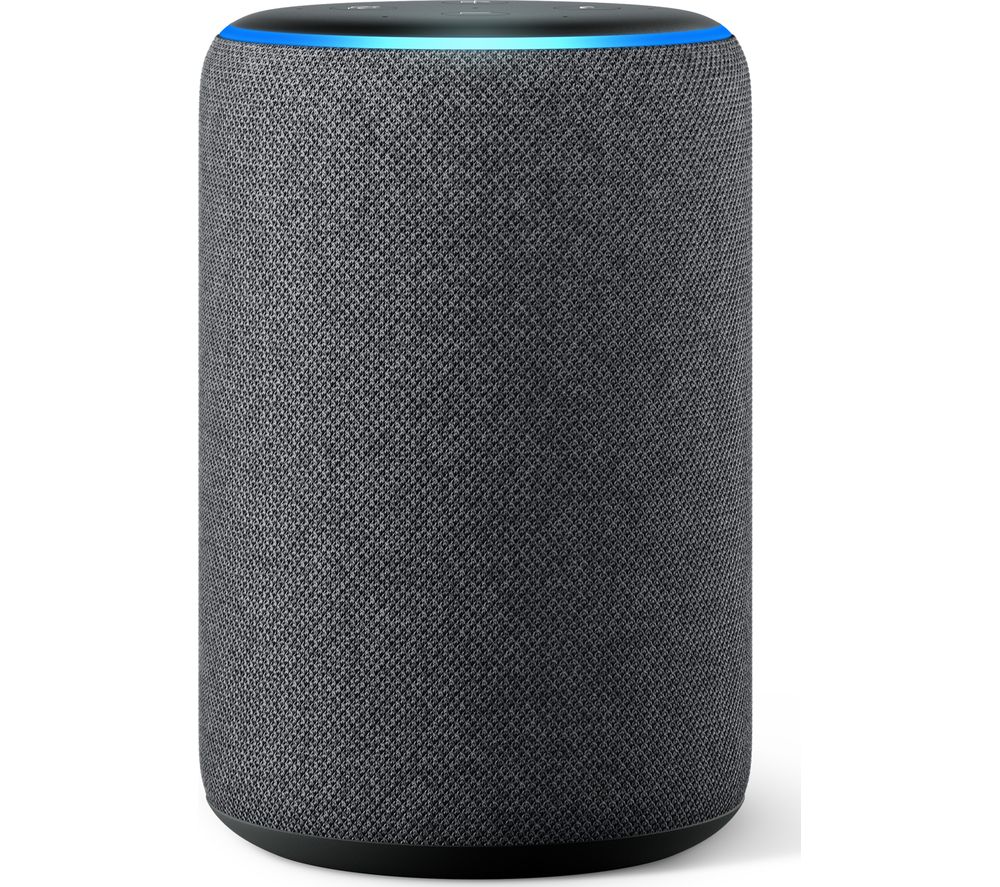 Now this one may need someone to help set it up for an elderly person, as while using the device is easy – setup can sometimes be slightly more challenging. At this point you likely have already of heard of voice assistants such as Amazon echo and Google Home, both of which allow you to obtain information or do small tasks (such as shopping lists) all with the power of your voice.
This is what makes these voice assistants so useful for the elderly – these people haven't grown up with all these complex interactive touchscreens, but they obviously know how to speak. So a device like this is far more intuitive and natural to them. Every morning, they are able to ask about the weather or hear about the news, or ask the echo any questions.
Many older people also suffer from loneliness and hearing a voice day in and day out is sometimes more beneficial than one might think. Just having something that is a bit more interactive can allow older people to stimulate their mind more and keep them occupied. It can also be used for thigns such as facts and recipes (although some of these may require additional skills to be installed through the app).
Conclusion
It is always difficult to introduce elderly people to technology that they may not be comfortable using at first. However, most people are willing to adapt to the new challenge – as it brings them a host of personal benefits. From my experience having an iPad to FaceTime family and friends has been the most beneficial for my grandparents.
At the end of the day every person is unique, and so choose technology that you believe will be able to be learnt and subsequently used by the person that you have in mind.
Processing…
Success! You're on the list.
Whoops! There was an error and we couldn't process your subscription. Please reload the page and try again.
RECENT POSTS
Firstly, I have to apologise for not writing too much lately. Been really busy working. However, I thought this would be a good topic as it was an issue that I myself ran into recently – and if anyone has an issue it is likely that they are not the only one facing this issue.…
Amazon currently has some amazing discounts available to you as a result of it being Black Friday today. I usually will waffle on in the introduction about any number of things (my mind wanders), but today I want to get straight into the products. I am going to just put down all the products that…
Investing in cryptocurrency can seem very complicated on the surface of things, however, it can also be very easy to do – if someone can point you in the right direction (which is hopefully what I can help with!). I remember when I first started to invest in cryptocurrency, and a lot of things didn't…