Firstly, I have to apologise for not writing too much lately. Been really busy working. However, I thought this would be a good topic as it was an issue that I myself ran into recently – and if anyone has an issue it is likely that they are not the only one facing this issue. My reason for wanting to do this was so I could actually download the songs to my Apple Watch so that I could go running with just my Watch and Airpods, without my phone. My watch doesn't have the E-sim functionality so i can't just stream music from the watch alone.
Software has changed over the last few years which makes the process a bit different to do now with a Mac. One very notable change that impacts the process is syncing the music to your iPhone in the first place (in order to put it on your Apple Watch). With the discontinuation of the legendary iTunes, all the syncing is now done through the finder on Mac. Just so you know, this will look like a lot of steps but I have broken them down into very concise and simple steps to ensure that it is easy for people to follow. This is illustrated below with a screenshot from Apple themselves:
I remember when I first saw this change it felt very strange, although perhaps this just shows my age as I kinda missed iTunes. Either way, let's get on with the tutorial!
Step 1:
Firstly, you should prepare a folder on your laptop with all of the MP3 files. This will make it easier to transfer all the songs that you want, and makes the process a bit smoother. It should look something like this (apologies for such an outdated image but I had already deleted my folder, so couldn't use that as an example…):

Step 2:
Once you have that folder prepared, it is time to plug in your iPhone to your Mac. It will appear exactly like that shown in the first image. This step is important! Otherwise it won't work (trust me it took me ages to figure this small checkbox out). You have to click on your iPhone in finder, then go to General and check the box that says "manually manage music, films and TV programmes". This will allow you to actually move the MP3 files over to your iPhone without any issues. Without this box checked, the music appears on your phone and then instantly disappears – an extremely annoying experience I can assure you.
Step 3:
Now we are actually getting into the fun stuff. In this step you need to go and download an app called Waltr 2 which will allow you to put the music onto your iPhone. I just downloaded it and used the 24 hour trial to do what I needed to do (requires no credit card or any of that stuff). The application will look like the photo below, although there may be some minor changes as a result of updates the core application will remain unchanged. It will detect your iPhone, and then all you do is drag and drop all the MP3 files onto Waltr 2. This will transfer all the MP3s directly into the Music app on your iPhone (the standard Apple one, exactly where we need it).
Step 4:
At this point, you should have all of your desired music in your Music app on your iPhone. For this step you need to make a playlist and add all of your downloaded MP3s to it. To do this you can hold down on one of your downloaded MP3s and then select 'Add to a Playlist'>'New Playlist'>'Add Music'. Then just select all your downloaded songs.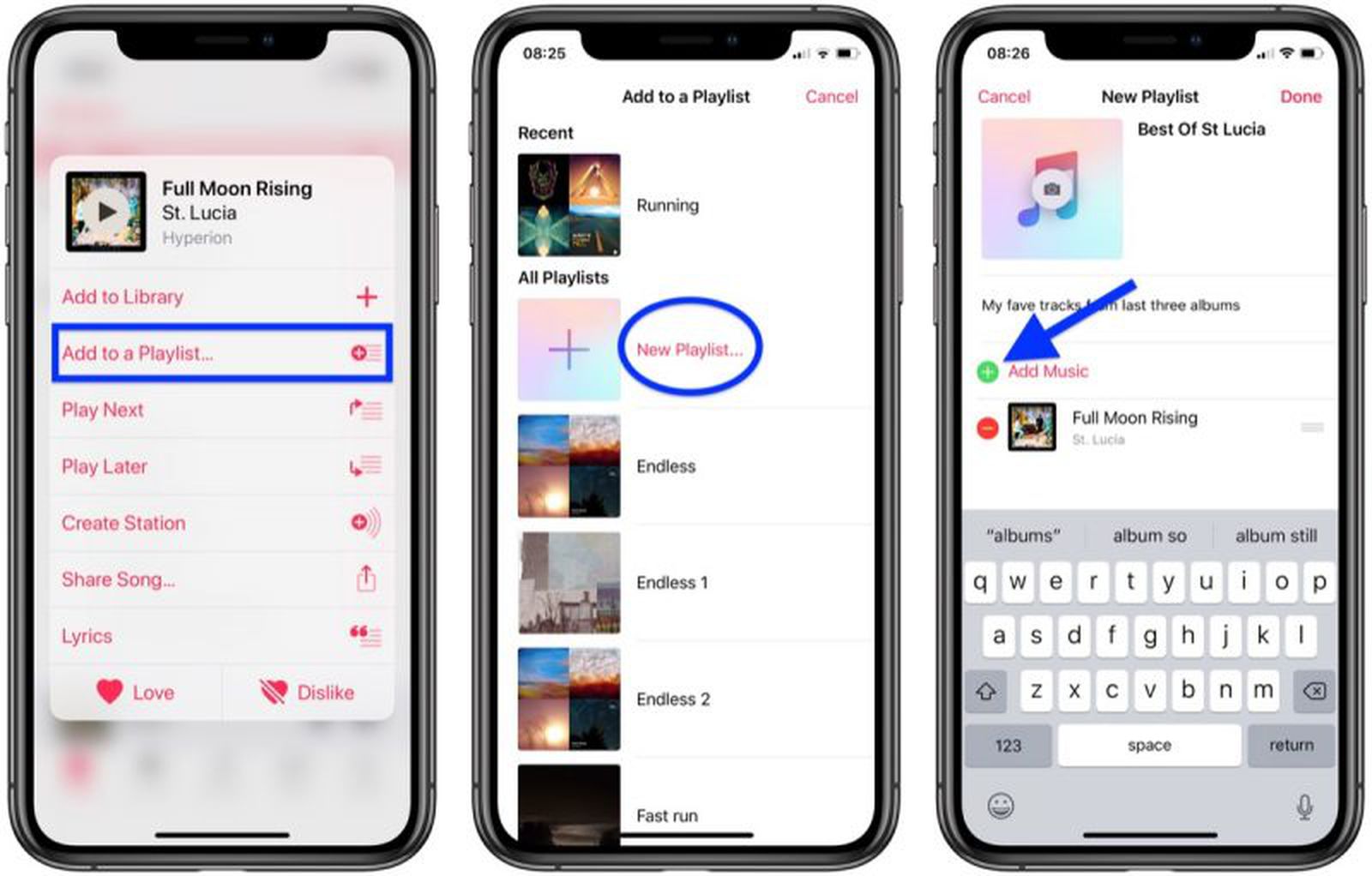 Step 5:
After doing all this, head over to the Watch app on your iPhone, pictured below. Then go to 'Music'>'Add Music' and select the playlist that you created in the previous step. At this point, you are finished! Your Apple Watch will now download the songs from your iPhone onto your Apple Watch. Now you have the songs actually downloaded on the Watch itself.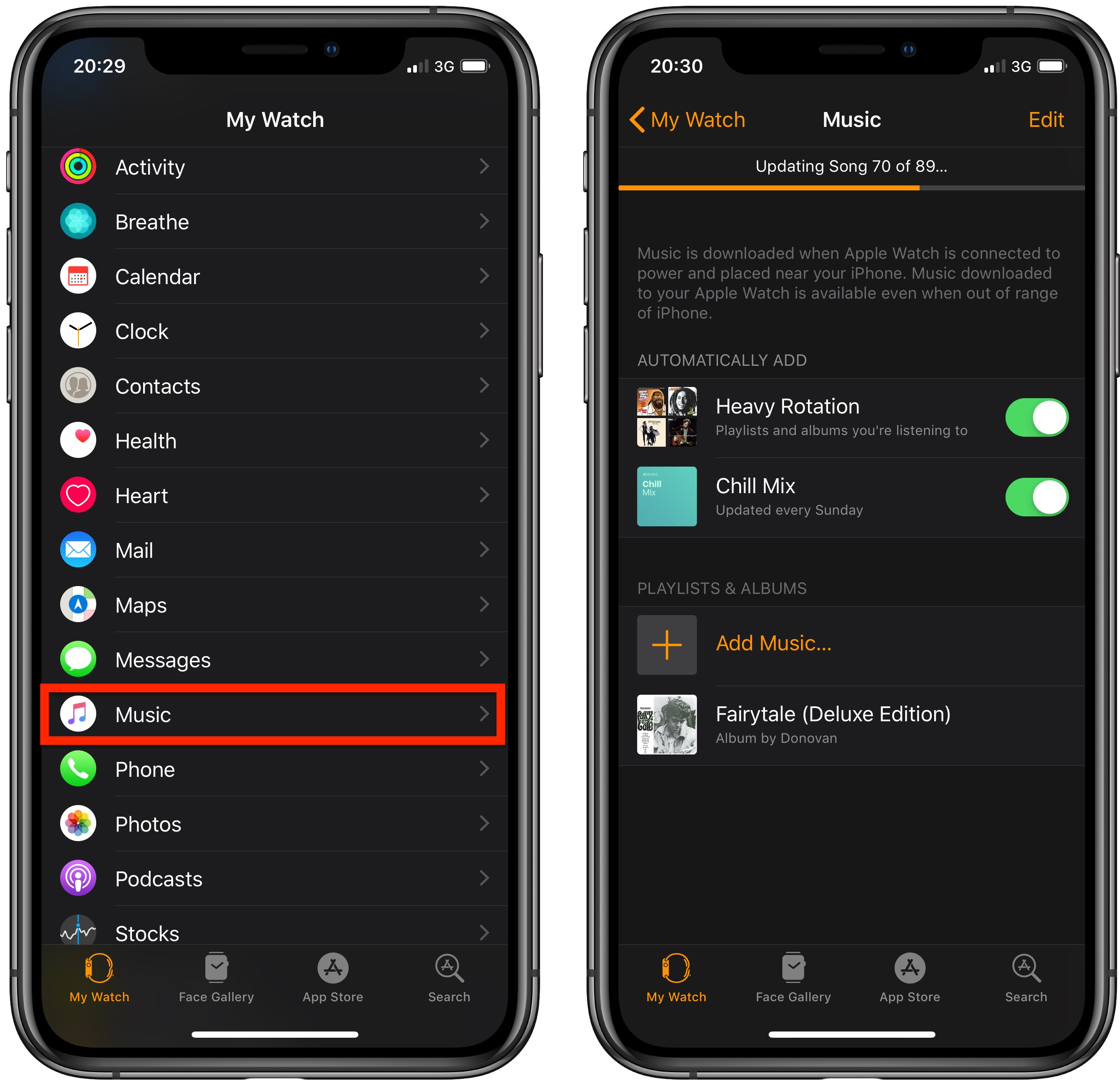 Overall
Hopefully at this point you have experienced the same level of satisfaction that I experienced when I first solved this issue. If there is anyway that I could improve the tutorial, let me know! Happy New Year guys and wishing you the best for 2021!