Using technology to your own benefit is far easier said than done, and more often than not, technology can even be detrimental to your productivity. We've all been there. You've got a task to do, and you know how important that task is… yet somehow you still end up watching a video of kittens dancing in sombreros or something along those lines (thank you internet). Either way, technology can be very distracting, and sometimes that isn't such a bad thing, but like always – there is a time and a place for that. Using technologies productively does involve being disciplined to a certain extent, however, by changing a few key things, you can usually end up using technology far more productively if you wish. These are just my personal suggestions, and I am by no means a life advisor of any kind. Yeah, that was my disclaimer.
These are the things that I believe, when implemented, will enable you to use technology far more productively:
Change your YouTube algorithm
Goodbye Instagram, hello Quora?
What's actually happening in the world?
Utilise email newsletters
Each of these I will briefly explain, and give my opinion on. Try them and let me know what you think, or if you think these ways of using technology more productively are stupid, then that's fine too.
Change Your YouTube Algorithm
The YouTube algorithm is a very powerful thing. It can definitely lead you to clicking through pointless videos for hours. One. After. Another. However, all of these platforms run on algorithms that are geared to keep you on the platform for as long as possible. The more ads they get you to watch, the more money they make. So you might as well utilise these complex algorithms to your own advantage as well! These algorithms will continually suggest videos that are related to videos that you have been watching recently. If this isn't clear – it will keep showing you videos that revolve around similar topics to your recent watch history on the platform. This means that if you watch educational videos (and trust me, YouTube has some amazing ones), then you will be suggested educational videos. This could include summaries of books or perhaps explanatory videos. For me personally, I usually end up watching a fair amount of economics videos on YouTube, and guess what? It suggests me more of them!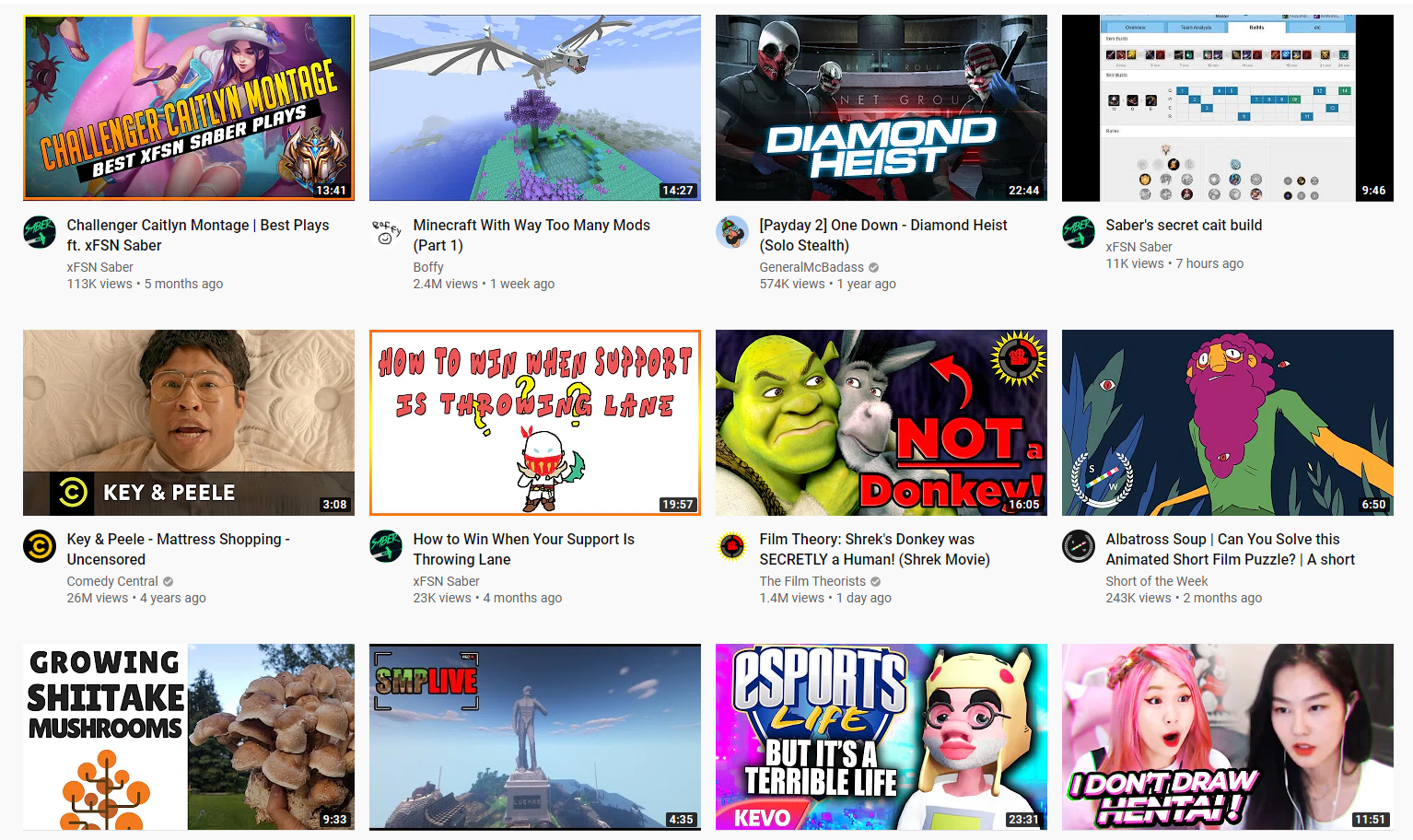 Use this algorithm to your advantage, such that when you procrastinate, you are still inadvertently learning. It sometimes becomes almost subconscious. This is my top tip to start using technology more productively.
Goodbye Instagram, hello Quora?
Instagram is definitely a fun app, and I am going to say up front that if you follow the right people, then it can be very beneficial too. The issue is that most of us don't follow only the right people – we follow either funny or personal accounts that aren't that beneficial (guilty). About 2/3 years ago, I began using a platform called Quora. If you are not familiar with it, it is basically a question and answer site (but involving many people who are extremely knowledgable on topics that they write about – which makes it far better than Yahoo Answers…..). The knowledge that you gain from a session scrolling through Quora far outstrips the knowledge gained.
One thing that I would say, is similar to my comments about the YouTube algorithm – do the same with Quora. The more you read about a topic, the more that it will present you with related topics. My favourite part about the platform is Quora Digest. It pops up in the app at the top, or in your email, and it essentially shows you 9 or 10 questions and an answer that the algorithm believes you would find interesting. And trust me, I ALWAYS find it interesting. (Also, for the people that are probably tutting because I started a sentence with and… yeah I'm sorry but I wanted to do it and it's my website. And that's all I need to say).
What's Actually Happening In The World?
Honestly, so many people don't stay up to date with what is happening around the world. I don't really understand this either, as it's hardly that time consuming, and it provides you with a constant stream of new things to talk about. Not only this, all of us also live in an age where reading the news is as easy as clicking through an app on your iPhone (everyone literally has information on current global events almost instantly). The best way to productively access this information is to create a folder on your phone called 'News', and put it on your home screen. After this, download the general news applications (BBC news for example), and then download news apps that are relevant to you (e.g. the Financial Times, or Real Vision). However, one that you must download is Google News, as it personalises the news to you. Similar to the other algorithms that I have mentioned, it learns/you tell it what kind of topics interest you, and it then tailors the news to you (but shows global news and relevant news all in one app).
Then every morning when you wake up, open that folder and just skim through the news. Trust me, you will end up with not only an endless stream of conversation topics, but it almost becomes an enjoyable ritual… Although some of you may disagree with me on that point.
Utilise Email Newsletters
Up until 2 years ago, I never signed up to any email newsletters – and boy was I missing out! As long as you sign up to the write email newsletters, you can gain a lot of insight into the minds of some very smart people – completely for free. Some of the email newsletters are daily, and some are weekly, while a couple are monthly. If you want to get notified about new posts that I write, you can always sign up to mine… Since I also study economics, I also sign up to a few of those kind of newsletters as well. None of these are affiliate links or anything by the way! But for tech my favourite one is called 'Emerging Tech Brew'. It is a weekly technology newsletter discussing the latest tech. For news, and economics related topics, I use the standard 'Morning Brew' (which is very aptly named), John Auther's Points of Return (brilliant business writer), and lastly Bloomberg's Supply Lines. For emails that are just generally beneficial to my life and shifting mental perspectives, I highly recommend Ed Latimore's Stoic Street-Smarts.
By signing up to a few newsletters, you get a lot of very good information from very intelligent people (far smarter than I am), that allows for consistent in-depth analysis of current world issues, and allows you to gain far more insights into both the world and yourself!
Conclusion
By even taking the initiative to read this article, you are already on the way to making more productive use of the technology that you own. Let me make it strictly clear that using technology will not always be constantly productive (in fact I don't believe it should be), however making a better use of some of your time when using it is always a good suggestion. Hopefully these tips have benefitted you in some way, and I would really appreciate if you let me know whether the tips have proved beneficial to you – and of course what you thought about the article. If you enjoyed the article, then hopefully I'll see you next time.