Google Nest Hub is essentially just a Google Home/Google Mini with a screen added onto it. I thought it would be best to just say that up front and make it extremely clear. However, there are some aspects of the Google Nest Hub that I really think should make people consider it. Hence today, I want to explain what you can actually do with the Google Nest Hub and what it can be used for.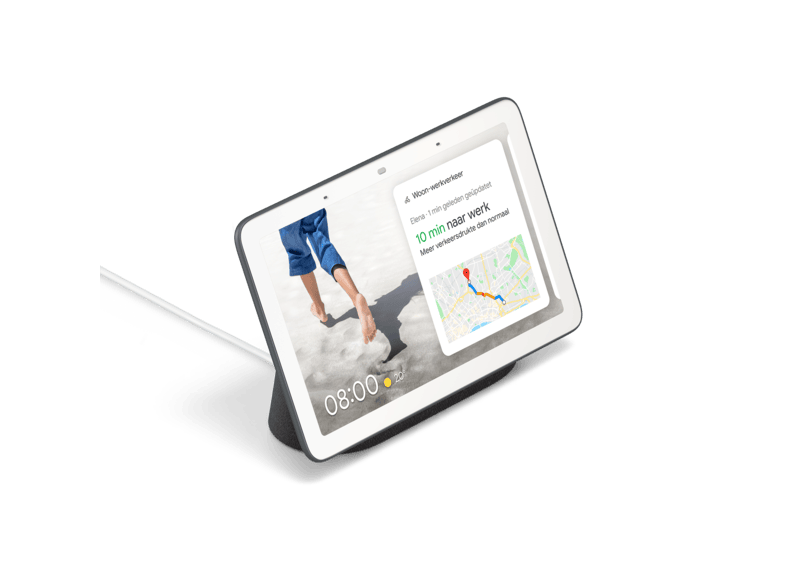 Now to make this review manageable, I will break it down into the following sections that I believe are the most important:
Screen
Sound
Google Assistant
Adaptive screen brightness
Digital Photo Frame
What I don't like
Things I do like, but weren't big enough to have their own section
Conclusion
Screen
Now the screen, as you know, is by no means massive. In fact, it is just barely bigger than some of the gigantic phones coming out nowadays. However, this screen packs a punch. The colours look vibrant on the display and the touchscreen is extremely reactive to any commands. You can very easily swipe down from the bottom for more general home controls, or you can swipe up to get more device related controls.
The screen also will usually display a photo, with the time and weather nicely placed in the bottom left hand corner – for easy viewing. The screen is also always on, but that really isn't as bad as it sounds due to the adaptive screen brightness, which I will discuss in further detail later in this article.
Sound
Now, I am going to make it clear that I am by no means any sort of audiophile, take anything I say with a pinch of salt… But the Google Nest Hub sounds pretty good to me. Since the Google Nest Hub is always plugged in, you never have to worry about your speaker running out of battery! Now you may not get as much bass from the Nest Hub, but it's so convenient that you will just end up using it.
From Spotify (my music service of choice), you can easily go to the devices button while playing a song and just click the name of your Nest Hub – and it will start playing. Additionally, I also like the fact that you are able to see what is playing on the Google Nest Hub screen (because who doesn't love a bit of artwork too! Just to clarify, they only show the album covers, just like in the app).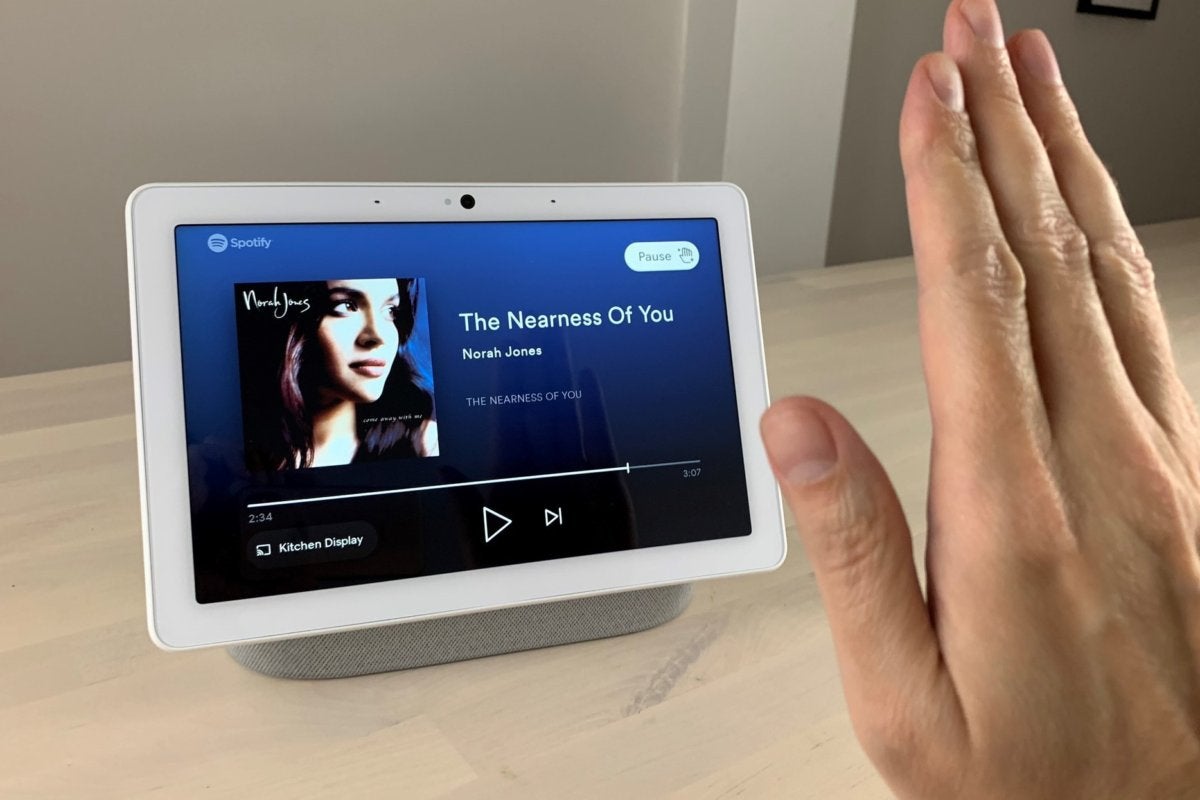 Google Assistant
You are probably wondering why I hadn't put this earlier in this article, and the truth is that I just wanted you to keep reading… However, Google Assistant is in fact the most integral part to the whole device, as this is what enables us to control everything, from watching something on YouTube, to turning off the lights in the living room. You can ask Google Assistant far more than you can ask Siri or Alexa (Google Assistant's competition) as a result of the fact that it is powered by the World's best search engine.
On the Nest Hub, you can ask the assistant to set timers (or even multiple timers at once), set reminders for you, add events to the calendar, or even just for some simple conversions. The possibilities of google Assistant are virtually endless, as it is also constantly being updated to be able to handle new commands. And you can change it's voice too………
Adaptive Screen Brightness
Now this probably doesn't even sound like a big thing, and it also wasn't to me – until I used it. While the Google Nest Hub doesn't have a camera, there is a sensor that uses the ambient lighting in order to adjust the screen brightness. This makes sure that when the room is very dark for instance, that the screen is also very dim, which really makes it much easier on the eyes. When it is very dark, it is almost as if the screen becomes like a coloured Kindle E-Ink screen. I know this sounds very odd, but when you see it or try it, you will suddenly relate to what i am saying right now. For more information, see Google's official page.
Digital Photo Frame
I have to say that unexpectedly, this is probably my favourite feature. This photo frame can show a variety of changing images including:
Google Photos
Art Gallery
Fullscreen Clock
Experimental
The Google Photos integration is what makes this probably the best digital photo frame you can buy. If, like me, you have all your photos backed up on Google Photos (you should), you can show select photos on this device. If you want to know how to backup all your photos to Google Photos see here. Within the settings of the Google Home app you are able to select specific people to show just more generally, or even a specific album. This customisation is very unique and constantly reminds you of memories from the past which I love.
The other possible functions for the screen include the always-on fullscreen clock (does what it says on the box), an art gallery and an experimental mode. An art gallery includes photos from kind of the normal Chromecast screensaver. The experimental will just try all sorts of things.
What I Don't Like
Firstly, I don't like that it doesn't have a camera. That's extremely annoying. Although, given the price point of $89.99, it is also kind of understandable, as the price isn't too much higher than the Google Home Mini. If you want a camera, you will need to go for the more expensive $229.99 Google nest Hub Max (which has a camera, as well as far better speakers and a bigger screen).
Secondly, they also don't allow you to use your own apps as there isn't an app store as such. You can ask things to play on Netflix on say your TV, but you can't play anything other than really Youtube or Youtube TV on the device itself. I would hope that in the future, they manage to integrate an app store or allow for more third-party integration into the device (which is quite likely as Google won't want to be seen as being Anti-Competitive).
Things I do like, but weren't big enough to have their own section
I really like the fact that you can have multiple timers going and be able to get a visual representation of all of them – without having to ask Google Assistant… I also like the fact that if you want to watch a Youtube video or more of a Youtube channel in the kitchen and you know the name of either, then you can. Lastly, I have to mention that the recipes aspect of the device is also on point. You can ask Google Assistant for a recipe, it pops up a load of potential recipes and then allows you to select one. After selection, it takes you step-by-step through a recipe (hands-free) including the ingredients and method.
Conclusion
Overall, the Google Nest Hub can be used for many things, as I have mentioned. The personalisation of the device through the Google Photos Integration, as well as having access to Google Assistant with a screen, is what makes this device better than the Google Home and Google Home Mini in my opinion. For $90 you get a great device that has the potential to be the centre of your smart home, as well as adding something unique into your household.
If you liked this review, please share it or comment down below. Feel free to also join the email list if you wish:
Processing…
Success! You're on the list.
Whoops! There was an error and we couldn't process your subscription. Please reload the page and try again.