Choosing a new laptop can be one of the most challenging things. At the end of the day most people use their laptop daily, for a number of years. This powerhouse will be used for both personal and work matters. Due to how integral the internet is to our daily lives, you want to make sure that you have a device that JUST WORKS. Personally, this might be the perfect device for your average consumer…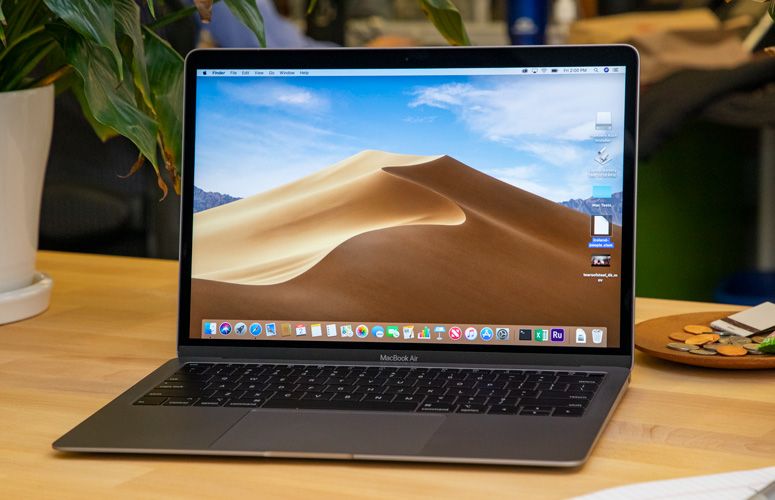 Speed
For the average Joe, this Apple MacBook Air will be considerably faster due to the fact that they have got the new processors. These are the newest generation and are not even in the more expensive 13″ MacBook Pro, which makes this option more appealing (but ideally if you want a great laptop, perhaps wait for the new 13″ or 14″ MacBook Pro that will have these more powerful processors and the Magic Keyboard that we will talk about later). Some light photo and video editing would be possible, but this laptop is more for emails, internet browsing, Microsoft Office, and just any usual laptop consumption. The device also feels fast to use, so for an average person this could definitely be the laptop for you.
The Magic keyboard
Finally, Apple has got rid of all those weak and unreliable scissor mechanisms. They have bought back the butterfly switches on this keyboard, which allow for far more travel – this really brings back the natural typing feeling and is far more comfortable for everyone. Keyboards should never be overlooked on a laptop as it is, along with the mouse/trackpad, the primary input. You use it all the time, so I am glad that this has been fixed.
Price
When we are talking about Apple, the prices that they use are sometimes extortionate compared to others in the market. However, they actually lowered the price from the 2019 model by $100 which is pretty good. So currently the price starts at $999 in the US (this will vary slightly depending on the region), but thats a pretty good bargain for a laptop of this calibre. However, I will warn you that if you fully max out the Macbook Pro with all of the best specifications (10th Gen Intel Core i7, 16GB RAM, 2TB SSD) that would cost you a whopping $2,249, which is pretty pricey. Although the laptop would be extremely powerful.
Design
The MacBook Air looks pretty sleek with its tapered end towards the front, unlike the more sharp-edged design of the MacBook pros. The laptop sports a beautiful aluminium casing that has the same durability as the older models. Even better, the aluminium is all recycled aluminium, and so consequently the production of your laptop produced 47% lower carbon emissions than if you had bought a previous model (thought I'd let you guys know that). The MacBook Air also only sports two USB-C ports and a headphone jack – so you will probably need to buy a dongle too… The things Apple does for thickness! Either way, if you are like me anyway and most of your files are moved around online, then I wouldn't worry (just use SendAnywhere to send files from one device to another, because it is cross-platform).
The MacBook Air is also slightly lighter than the 13 inch MacBook Pro weighing in at 1.29kg, in comparison to the Pro's 1.37kg. However, this weight really shouldn't be a deal breaker as you are unlikely to notice it.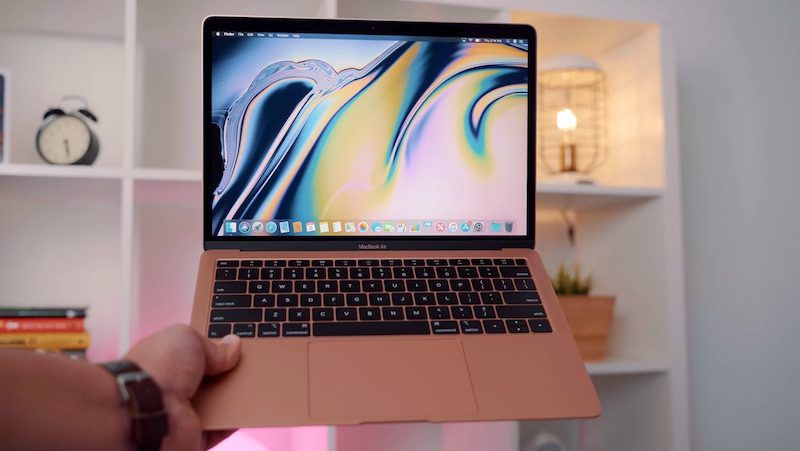 Fingerprint Scanner
The new Air 2020 allows you to use a fingerprint scanner for unlocking the device. The scanner is located in the top right hand corner of the keyboard and looks just like a normal key. This is much better than having to type in the password every time, I just hope that next year they upgrade to facial recognition such as that found in the Microsoft Surface Lineup. We can only hope… But this will serve for quick access to the device in a secure manner.
Sound and Microphone
The speakers definitely sound far better than on the old MacBook Air, so it lives up to the fact that Apple claims that the speakers are 25% louder. The microphone is also pretty good, allowing you to be heard relatively easily on calls. In reality, the MacBook Air 2020 just cannot compare to the MacBook Pro 16″ on these fronts, but it does a pretty good job given its price point.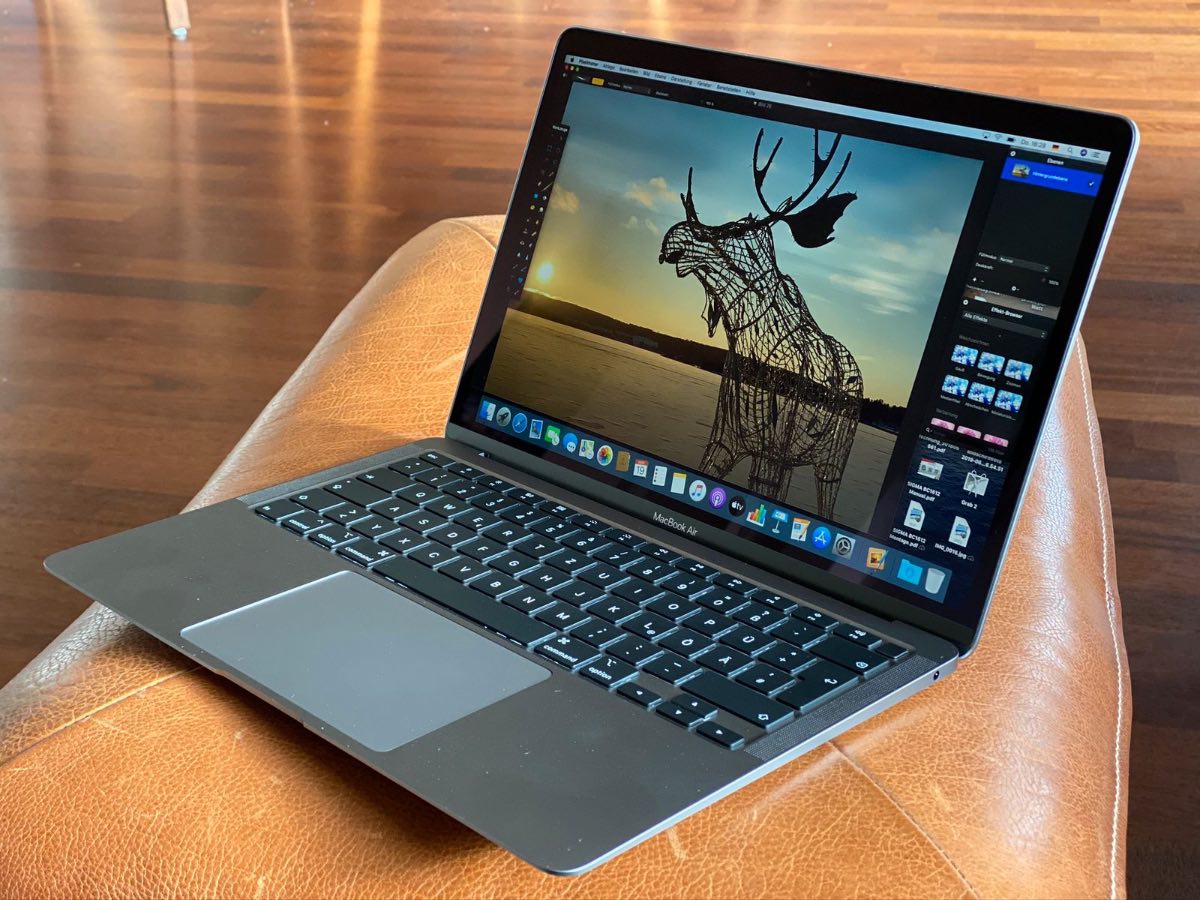 Trackpad
While the trackpad may be slightly smaller than the larger trackpads found on the MacBook Pro lineup, it is still extremely comfortable to use. The tapered end makes the trackpad more easy and comfortable to access. It does not appear that it would provide many issues for he average person. Mentioning it seemed important because I know some people just enjoy using a bigger trackpad.
The Webcam
I don't understand why this hasn't been fixed yet, but we are still stuck with the same 720p front facing camera as always. It is such a minor thing, however especially in a time are making more video calls than ever, they could have upgraded this. The quality is still pretty grainy, and hopefully this gets fixed for the next model. Considering that I am an avid user of video conferencing applications, this one is pretty important to me.
Battery Life
Now Apple claims that this beast can get up to 11 hours on a single charge, although, you always have to test these claims because some small print on the website somewhere exists that reads, *if screen brightness was on the lowest setting and no applications were running, and the laptop was BARELY EVEN STRAINING ITSELF*, as the conditions for this battery life claim. So it seemed to be that with normal light usage you may manage to get 9-10 hours and with more intensive programs (such as photo/video editing programs) you can expect more like 7-8 hours maximum.
The Screen
The screen is okay. It looks pretty nice but the brightness just doesn't compare to the MacBook Pros. The Air incorporates an average brightness of 386 nits, which is far dimmer than the 500 nits that you get on the MacBook Pro. So if you are wanting to work outside a decent amount, I'd opt for a laptop with better screen brightness.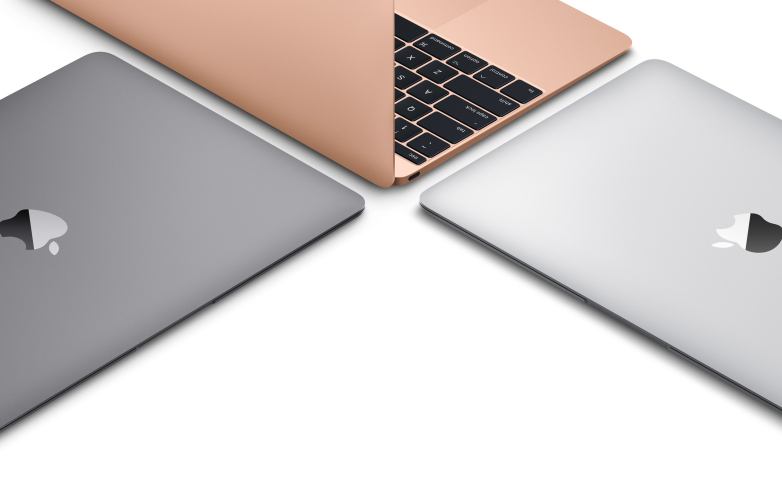 Conclusion
Now if you are still reading (firstly thank you), and secondly, you are probably considering what kind of person should or should not buy this laptop. Firstly you should buy this laptop if:
You are a student and you want an affordable MacBook for everyday use.
You hate the old keyboard
You need a laptop that will fulfil all fo your needs (as long as you aren't a content creator or manipulator)
You shouldn't buy this laptop if:
You want a really powerful laptop for more processor hungry tasks (wait for the new MacBook Pro 13/14″ or buy the new 16″ MacBook Pro)
You will be using your laptop outside (that screen brightness will bug you)
You want a bigger trackpad
P.s. On a side note, the laptop can also be rigged up to a 6K monitor too, if that's your jam!