Grammar is the first impression we give people in the modern day, as we communicate so frequently over email and virtual documents in business situations and applications, or even through blogging (like I am here!). So many people ask 'What is the best way to make an impression on someone over an email or text?' and the answer I think is somewhat straight forward – good grammar and writing structure. Now it is clear that not everyone has the ability and coherency to be able to identify minor writing errors (the subtleties that can distinguish one person from another). However, fortunately you don't have to.
Disclosure: Using any of these links to start a free account can result in me getting a small commission – this allows me to keep my blog up and running. Just want to be open from the get-go!
When I was in school I had to write a lot of applications and resumes, as well as communicate with many superiors. Sometimes it can be difficult to switch from the common informal communication to the more formal tone in your writing. I also struggled with this a lot and it almost seems false when you're writing… Suddenly, at school we became immersed into a sea of students using Grammarly. Well…. not only students but teachers too. Now many people asked "What is Grammarly?", "Why should I use Grammarly?", or "Does Grammarly really benefit me?".

It was rather odd as it effectively made us all pro writers and best of all was free to use primarily. However, many people simply upgraded due to the fact that it offers some other very useful tools such as the Premium 'Plagiarism Checker'. Although, for the key grammar errors it is free to sign up and begin using. They even have a chrome extension which can be added on which links into things like Google Docs, and it is extremely easy to install on word.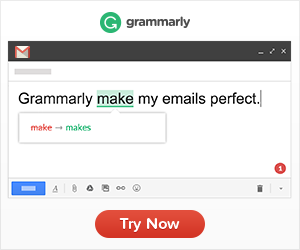 Before I begin to ramble, I have to say the most beautiful thing that Grammarly did that I saw is that it helped students whose first language wasn't English. At an International school you have students coming from all over the world who struggled with the grammar and word order during their pieces. Previously all of their work would have these errors, but due to the existence of coursework, much of it is now typed up. Hence, they are able to not lose precious marks that could impact their future. Unfortunately the education system can be cruel with a decent amount of marks going to grammar – so why throw these away?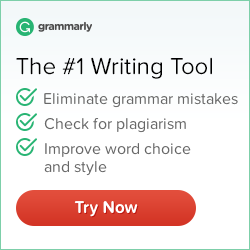 Going back to what I spoke about earlier, communication online is now more common than ever through email and document sharing (such as with google docs). So I can assure you that you don't want to embarrass yourself in front of colleagues or anyone else in fact – as no one likes to be embarrassed about an incorrectly punctuated email. So the least you could do that would benefit you in the future is at least signing up to Grammarly to try it yourself. Trust me, you will see the use in even the free version…..
If you guys are interested in finding out about any other really useful free software – put it down in the comments below and I'll get back to you!